Also, happy LGBTQ+ History Month!
It's been nearly a month since I got to marry my best friend. Between the legal day on the 13th and our party on the 16th, it was a lot of work but went really smoothly.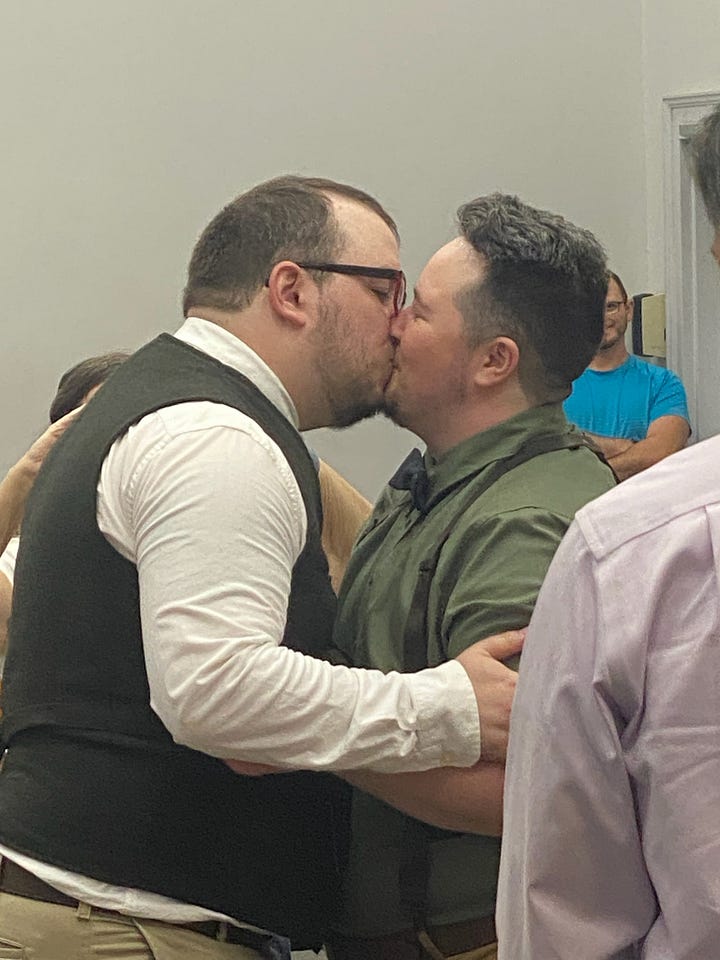 Hank and Dean did not want to leave the stage after bringing out our rings, which was an unscripted but adorable moment.
Our day was hiking / national park / outdoors themed, not only because we're both passionate about the outdoors but because our first in-person date was a hiking weekend.
Maybe most importantly, I got my first extended family picture with my partner's family.
It's one of the best feelings to have so many people who care about me. (And, yes, I changed into shorts after the ceremony — testosterone + heat intolerance would've been pissed if I didn't.)
I'll bring back the more narrative setup in the next newsletter. I wanted to make sure to leave enough room for wedding stuff above. For now, here's some news you can use:
Politics
LGBTQ+
Books
Health + Disability
---
Graysonology is a reader-supported publication. To receive new posts and support my work, consider becoming a free or paid subscriber.
If you have feedback or anything you'd like to share, feel free to reach out to me on social media or by email (all linked here).
Take care of you, lovebug <3
Grayson